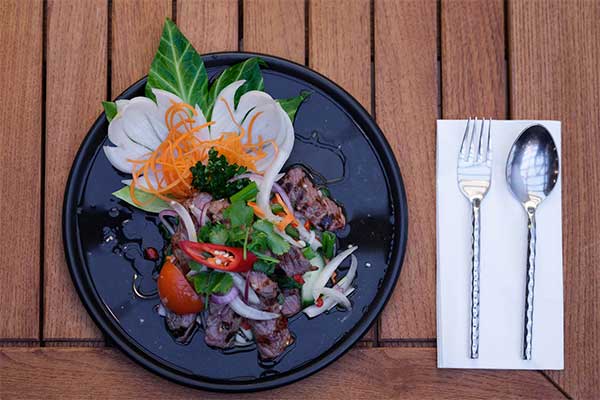 Dining at The Prince Albert
The Prince Albert serves a deliciously different take on traditional pub food, with tasty Thai cuisine making this one of Twickenham's favourite places to eat.

Authentic Thai dishes are crafted by Oddie from family recipes handed down through the generations - with everything freshly prepared from the finest ingredients around.

It's all to be enjoyed in our smart, new-look restaurant, or even at home thanks to our superb takeaway service. As one of the best Thai restaurants in Twickenham, we have people travelling miles out of their way to pick up a takeaway from us!

For those eating in, we offer a fantastic express menu that promises a quick and tasty lunch from Monday to Friday 12pm- 3pm. There's also a small menu of traditional English dishes available, and a special kids menu that makes The Albert the ideal spot for a family meal out.


TAKEAWAY
Why not give one of out team a call on 020 8755 1117 to place an order from the menu and arrange a time to collect your meal.





SOMETHING SWEET
Laverstoke Park Farm supplies us at the Prince Albert with delectable ice cream flavours!
No meal would be complete without a delicious generous dollop of ice cream.
Ours now comes from Laverstoke Park Farm. A local supplier in Hampshire.
The buffalo graze freely on organic pasture, full of 31 different herbs, grasses and clovers.
Vanilla, Strawberry, Salted Caramel
Vegan? Don't worry we have you covered with one of our vegan flavours,
Chocolate (vg), Raspberry (vg), Coconut (vg)
1 Scoop £2.50
2 Scoops £5.00
Ice cream that's rich in flavour and its creamy in texture feels smooth and velvety on the tongue.
We promise that once you try it, your ice cream palate will never be the same again.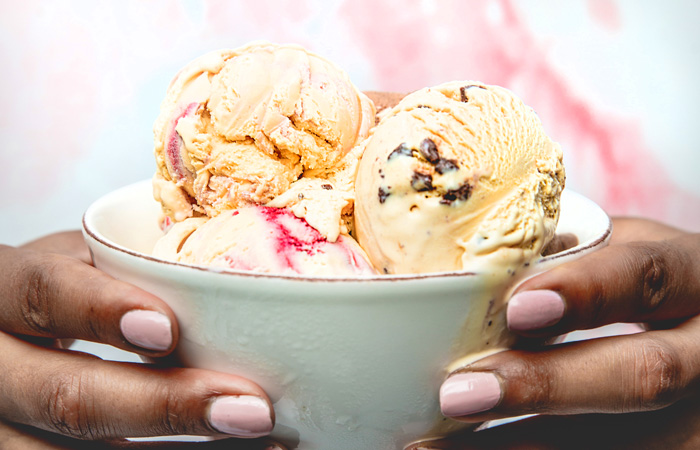 Food at The Prince Albert
Opening Times
| Day | Opening Time | Second opening Time |
| --- | --- | --- |
| Monday | | 12:00 - 23:00 |
| Tuesday | | 12:00 - 23:00 |
| Wednesday | | 12:00 - 23:00 |
| Thursday | | 12:00 - 23:00 |
| Friday | | 12:00 - 00:00 |
| Saturday | | 11:00 - 00:00 |
| Sunday | | 12:00 - 22:30 |
Food Times
| Day | Opening Time | Second opening Time |
| --- | --- | --- |
| Monday | 12:00 - 15:00 | 17:00 - 22:00 |
| Tuesday | 12:00 - 15:00 | 17:00 - 22:00 |
| Wednesday | 12:00 - 15:00 | 17:00 - 22:00 |
| Thursday | 12:00 - 15:00 | 17:00 - 22:00 |
| Friday | 12:00 - 15:00 | 17:00 - 22:00 |
| Saturday | | 12:00 - 22:00 |
| Sunday | | 12:00 - 20:30 |